Amphawa Thai
5020 Geary Blvd, San Francisco, CA 94118
Order now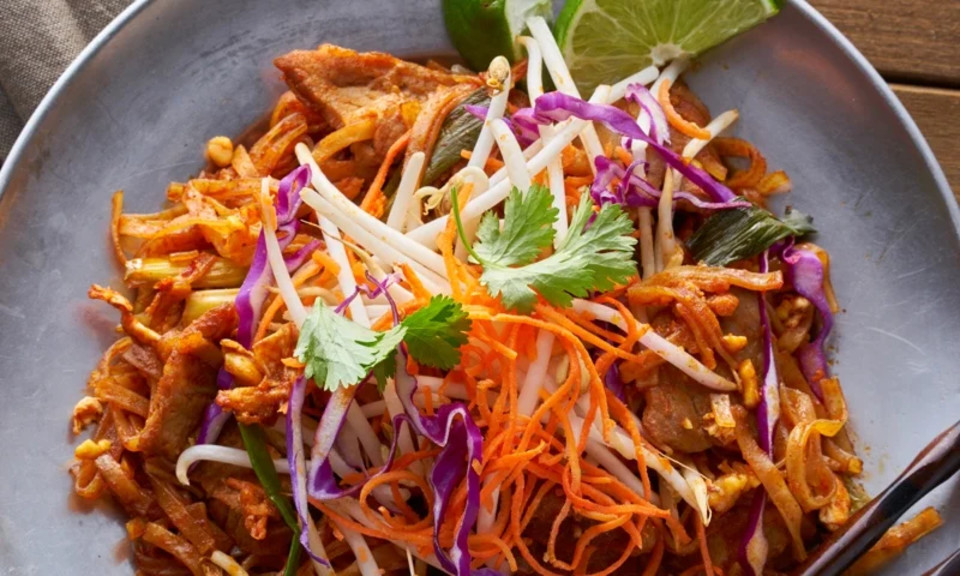 Bill
I've ordered from them on many occasions and the food is consistently good. I've done pick-up and delivery orders and have no complaints with either service. If you're looking for consistently good thai, this is a safe bet.
Jessica
These guys always deliver on time or early. I find the food to be a good value. Rice comes with every curry and added steamed veggies makes a huge portion size. Great curry, even the mild had a good spice to it!
Robert
Amphawa is my favorite place to grab some delicious Thai Yellow Curry from. The order is always ready when I arrive, is usually ready within 15 minutes of ordering, and taste delicious.
Kelleen
LOVE THIS PLACE. Everything is amazing, food's better if you go there, take out's still great though. They're chicken noodle soup is the only disappointing thing I've had.
Henry
Really great Thai food that is quick and easy and easily accessible on a Main Street in San Francisco.
Keith
amazing noodle dishes and authentic traditional Thai appetizers. Order from this place for sure.
Andrea
Awesome. Try the spicy soups. I have never had a bad dish from Amphawa.
Matt
Amphawa is always wonderful and is our "go-to" Thai restaurant
shannon
Came on time and was still HOT! So yummy.
About us
Asian, Dinner, Healthy, Noodles, Thai, Vegetarian
Today

Delivery: 5:00 PM - 10:00 PM

Takeout: 5:00 PM - 10:00 PM

Delivery

Monday:

5:00 PM - 10:00 PM

Tuesday:

5:00 PM - 10:00 PM

Wednesday:

5:00 PM - 10:00 PM

Thursday:

5:00 PM - 10:00 PM

Friday:

5:00 PM - 10:00 PM

Saturday:

5:00 PM - 10:00 PM

Sunday:

5:00 PM - 10:00 PM

Takeout

Monday:

5:00 PM - 10:00 PM

Tuesday:

5:00 PM - 10:00 PM

Wednesday:

5:00 PM - 10:00 PM

Thursday:

5:00 PM - 10:00 PM

Friday:

5:00 PM - 10:00 PM

Saturday:

5:00 PM - 10:00 PM

Sunday:

5:00 PM - 10:00 PM